OUTDOOR ALTERNATIVE
Accommodation & Camping for active people – since 1985
Outdoor Alternative
Accommodation & Camping for active people – since 1985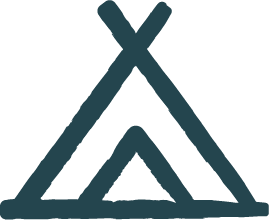 Camping
Escape the busy world and enjoy the outdoors in a low impact way.
Caravan
6 Berth static caravan with stunning views.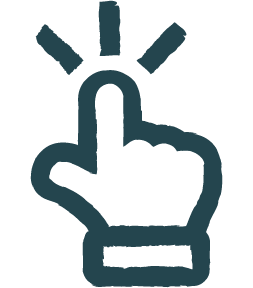 Enjoy Outdoor Alternative
Outdoor Alternative in Rhoscolyn is the perfect base for adventure, education and exploration. The place to escape the busy world and enjoy the outdoors in a low impact way.
In An Area of Outstanding Natural Beauty, Outdoor Alternative has been awarded the Green Tourism Gold Award, and we offer families, friends, outdoor groups, schools and universities 4 star sustainably responsible accommodation.
Our location offers the possibility of car free adventures, with sandy beaches, hidden coves, sea cliffs, the coastal path and Borthwen Bay all minutes from the door. A 20 minute stroll across the beach takes you to The White Eagle, a family friendly pub serving a seasonal menu showcasing locally sourced ingredients.
Stay at OA...
We have two lovely self contained bunkhouses which can be used independently of each other or together to sleep up to 41. Morwennol sleeps 19, Mulfran sleeps 18 and add on Ty Bach to sleep 4 more. Perfect for extended family gatherings, outdoor clubs, yoga groups and schools and universities. Self cater or opt for our delicious hearty home made meals.
We also have relaxed camping and a comfortable 6-berth caravan.
Enjoy the peace and tranquility of the site...
7 acres of sustainably managed land
wildlife areas
productive gardens
relaxed and peaceful atmosphere
space to play
fabulous views of Snowdonia
minutes from the coastal path
dark starry skies
Your Stay Gives Back…Outdoor Alternative donate 1% of our turnover to environmental charities. Our current chosen partners are North Wales Wildlife Trust, Plantlife & British Trust for Ornithology.
Bunkhouse Accommodation
Check out the calendar for availability for winter 2023 & spring 2024
Camping
Camping for 2024. Camping online booking will be available from the 20th January 2024, if you are an Outdoor Club please contact us by email
Caravan
Our caravan is the perfect base for families and couples looking to escape the busy world and enjoy the peace and tranquility of this unique location. A self contained unit with stunning views across the fields and sea towards Snowdonia. Check out availability online.
What People Say About OA…
15 Years and many more to come
"We have been frequenting Outdoor Alternative for more than 15 years as a group of neighbours and family from Bury. We love the place and it's beautiful position and accommodation with easy access to the Rhoscolyn beach.
Each year the owners invest that little bit more in the place just to add to the comfort and keep the place up to date. Superb for big family occasions but also has facilities for smaller group and families. Thanks again for the past 15 years and many more to come."
Perfect for schools or youth groups
"I've just taken a group of 11 and 12 year olds to Outdoor Alternative, with activities provided by b-active. What a fantastic trip! The accommodation is lovely: clean and comfortable inside and out, in a beautiful setting, and we were made to feel very welcome and looked after by Jacqui and Mark, who catered for us with a range of hearty meals, taking various dietary requirements in their stride. The activities with Andy and Steve were perfectly pitched for the group, and it was particularly great that they were provided from the site, with no need to travel except a nice walk down to the beach! This is certainly on my go-again list."
Great find!
"Just back after a two night stay. Fantastic location a few minutes walk from the beach and 10 minutes from a fabulous pub. Facilities are clean and well kept. Lovely hot showers. Camping field is well kept. Really reasonable too – will definitely be back."